FVee team closes test partnership, visits NASCAR Whelen Euro Series
headquarters in France and attends a race of the category
NASCAR - National Association for Stock Car Auto Racing
Aiming to enhance its drivers and offer a unique chance to test a supermachine racing, F/Promo Racing, a brazilian Formula Vee team, launches the Europe Drive Experience.
In partnership with the NASCAR Whelen Euro Series, drivers competing in FVee for F/Promo Racing will have the opportunity to test a NASCAR car in France and attend a race of the category, one of the most important in Europe.
Through the official driver of the european series WILLIAM AYER, the partnership was carried with the CEO of Euro NASCAR, JEROME GALPIN, the test with an official car will be at the racetrack of Fontenay-Le-Comte, city 450 km southwest of Paris. There is the official race track for the category, created in 2008, the official NASCAR american series.
In addition to the test, drivers will meet the Euro NASCAR headquarters in Blois, also in France, 185 km south of Paris. The Europe Drive Experience ends with the pit tour and an official Euro NASCAR race.
How to participate
To participate, the rider must compete for the F/Promo Racing team in six events of the Formula Vee Brazil calendar, which includes the Paulista Championship (Interlagos), the ECPA Cup (Piracicaba) and the Mato Grosso do Sul Cup (Campo Grande). The drivers can choose to race in one or more competitions. They will be able to participate in the second half of 2018 group up to eight drivers among the most regular in the races.
F/Promo Racing drivers must pay only for the air tickets, accommodation, transfers in Europe and personal expenses are not included.
As cars in Europe reach speeds in excess of 240 km/h, the candidates must pass a test in Brazil with a Stock Car, a chassis used until 2008 in the brazilian championship, now used in the Free Force category, a car similar to a NASCAR. They will be evaluated by WILLIAM AYER, the first Brazilian driver to compose the starting grid for Euro NASCAR since 2013. This test will be free.
"The NASCAR Whelen Euro Series is now a major phenomenon in Europe, attracting thousands of people in the races and transmitted to more than 200 countries by the main TV stations in 5 continents", says WILLIAM AYER, who has been in the category since 2013 and contributes to F/Promo Racing. "This is a unique chance to test a car as good as the ones that racing in the US, as well as exclusive access to the Euro NASCAR facilities and also to watch the race."
For FLÁVIO MENEZES, director of F/Promo Racing and Formula Vee Brazil, this is another attraction for drivers starting their racing career and regularly compete for the team. "FVee aims to be a low-cost category and to train young drivers. So we now offer this unique chance to test a NASCAR, which is sure to be an incredible learning experience for our drivers", he says.
Consultant FVee, WILSON FITTIPALDI JUNIOR believes that this is a great initiative for those who intend to pursue a career in motorsports. "There are few opportunities to compete in Brazil, and most of them are very expensive. And now F/Promo Racing offers this free chance to get to know a bit about motor racing in Europe. It's a huge door that opens for those who have the dream of making a international career", he says.
Euro NASCAR cars use a 450 HP engine. This year, the competition have 60 drivers from 21 countries who will compete in six events (24 races). The races will be played at traditional racetracks, as Brands Hatch (England), Hockenheim (Germany), Valencia (Spain) and Zolder (Belgium), Franciacorta (Italy) and Tours oval (France).
In Brazil, Formula Vee completed 50 years of races. It was created by international drivers Emerson and Wilson Fittipaldi in the 60th. Others greats Formula 1 drivers started in this category, Nelson Piquet and José Carlos Pace. So, two of three brazilians F1 world champions raced in FVee: Emerson and Piquet. Now, Formula Vee Brazil has the same instinct: low cost and first step for new drivers. The cars use 1.600 cc engine, all original Volkswagen parts.
For more information and how to participate in Europe Drive Experience, write to Este endereço de email está sendo protegido de spambots. Você precisa do JavaScript ativado para vê-lo. or call +55 11 3384-9356. 
To learn more about the NASCAR Whelen Euro Series visit: https://hometracks.nascar.com/international/whelen-euro-series/
In the header photo, Brazilian driver William Ayer (car # 21) in the Nascar Whelen Euro Series; FVee Brazilian drivers will test a car like that in Europe.
Photo credit: Azemard Stephane/Divulgação Nascar Whelen Euro Series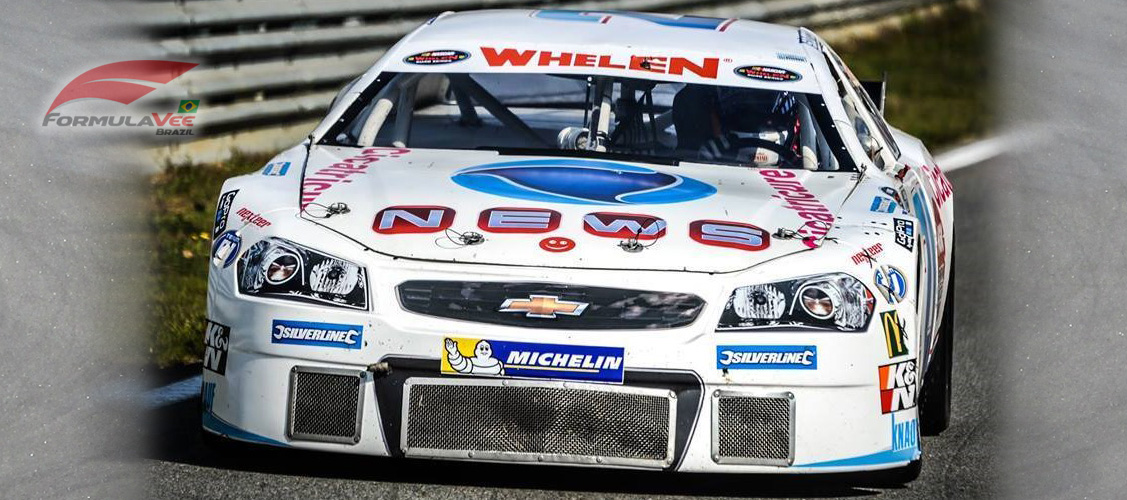 William Ayer's car (Brazilian pilot). A car like that will be used in testing with Brazilian Formula Vee pilots.
Photo credit: Oliver Dom/Divulgação Nascar Whelen Euro Series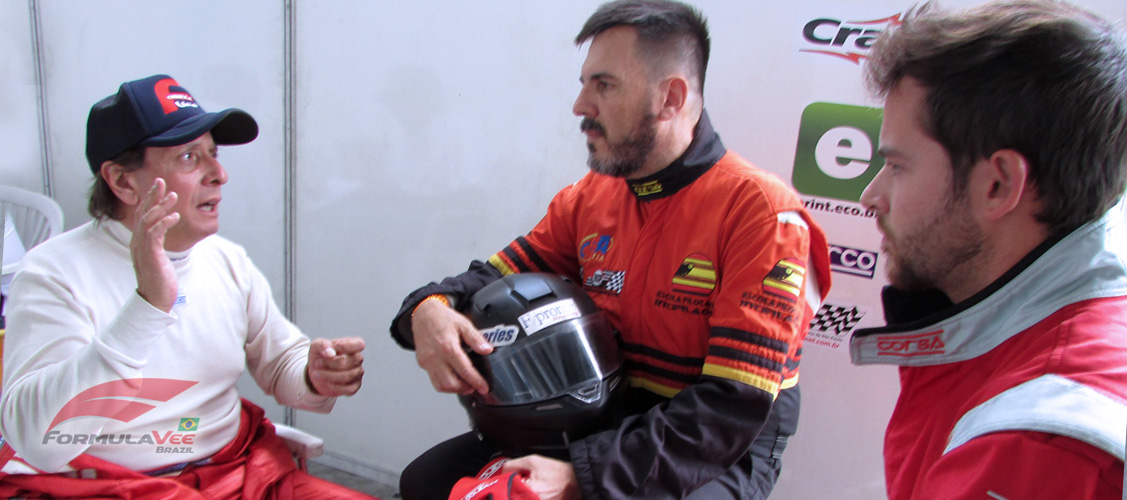 William Ayer (left) guides new drivers to race a FVee car (Interlagos racetrack).
Photo credit: Fernando Santos/Divulgação FVee